Way Up South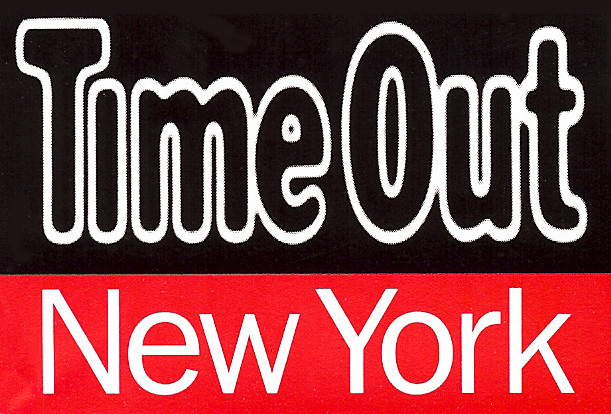 From Time Out New York
by HEATHER ROBINSON
Summer 2001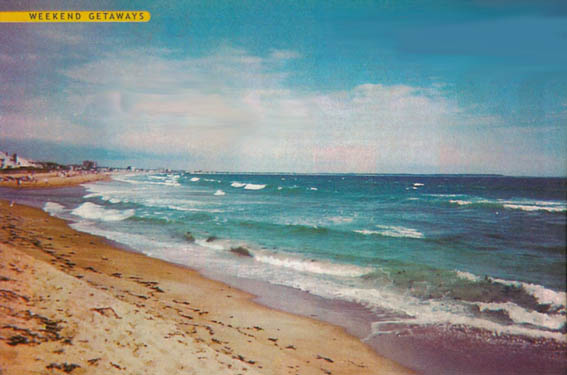 Caption: WATER MAINE BREAK Higgins Beach in Scarborough offers a half mile
of uncrowded sand and surf.
The world is your oyster on the southern coast of Maine, where salty air, cozy B&Bs and all the shellfish you can pry open await.
Last summer, my family decided to take a vacation in Higgins Beach, Maine. Never heard of it? Neither had I. Higgins is a tiny hamlet of beach cottages in the town of Scarborough, which is about a half hour south of Portland, the state's largest city. Forget the rocky coast of Maine—Higgins is all about sand and (somewhat chilly) surf. It's the kind of utterly relaxed place where barefoot kids tote boogie boards down the main street, dune grass waves in the salty breeze and wet-headed teenagers eat soft-serve ice cream outside the general store. The beach crowd is anything but Hamptons-trendy—in fact, you're likely to be the youngest and fittest people among the George- and Barbara Bush look-alikes who spend summer weekends here. Know that it's also farther than the Hamptons—a five and a half hour drive from NYC, you'll need a three-day weekend for the excursion.
We stayed at The Breakers Inn, a family-owned bed-and-breakfast right on the beach. With the ocean pounding just outside its white-painted Victorian doors, the Breakers is aptly named; at night, tucked into my turret bedroom and listening to the sea crashing on the shore, I felt like a sea creature cozy in its shell. Many of the guests are families who've been coming here for more than 50 years, and the place has a sincere retro charm. Rodney Laughton, the Breakers' proprietor, is the author of a book on local history, and you'll find copies in the inn's homey ground floor library. The breakfast—eggs, pancakes, waffles, fruit, and Laughton's delicious apple, carrot, and blueberry muffins—demonstrates a wonderfully old-fashioned disregard for cholesterol.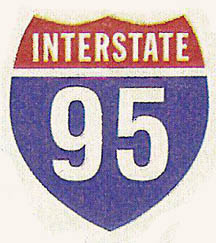 With that fortifying meal under your bathing suit, you can bound down a short flight of wooden steps and you're on the beach, a half-mile stretch of golden-white sand alongside slate-blue water. Families lounge, build sand castles, and romp in the rolling waves. This is one of the most reliable surfing beaches in Maine, and it draws longboarders and bodysurfers from miles around. After days spent exploring the countryside, antiquing and just lazing around, most evenings I went running along the shore. Tiny birds called plovers darted across my path—one end of the beach is a nesting sanctuary for the endangered critters—and then retreated, their flight in sync with my strides and the rhythm of the waves.
The area is almost absurdly picturesque, dotted with white-steepled churches, old cemeteries, pick-your-own farms and roadside produce stands selling berries according to season (strawberries, raspberries, and blueberries, as the summer progresses). It's also mostly flat, and easy to explore on bikes, which you can rent at Rodger's Ski and Sport ($25 a day, $100 per week). Higgins is one of a string of beaches in Scarborough, all bordered by marshy wildlife preserves and laced with tidal rivers. One good riding route will take you to Portland Head Light, four miles to the north; it's Maine's oldest lighthouse, commissioned by George Washington in 1791 and still functioning. Its hurricane deck overlooks deep-blue Casco Bay, beyond which you can see Portland.
A trip to coastal Maine wouldn't be complete without seafood. For lunch, we enjoyed Rodney's classic Maine-style crab and lobster rolls: sweet, fresh shellfish lightly tossed with mayonnaise, served on toasted buns with lettuce ($5.95). A good choice for dinner is Garofalo's at the Higgins Beach Inn, next door. The pasta and seafood ($19) is a decadent array of salmon, scallops, lobster, shrimp and mussels served over fusilli pasta in a garlic-tomato sauce. In the nearby town of Saco, Huot's, with its teenage servers and small-town vibe, is a Mystic Pizza kind of place. You can get fresh haddock, fries, and a cup of excellent fish or clam chowder for less than $10, or a lobster, salad and clam chowder for $13.95.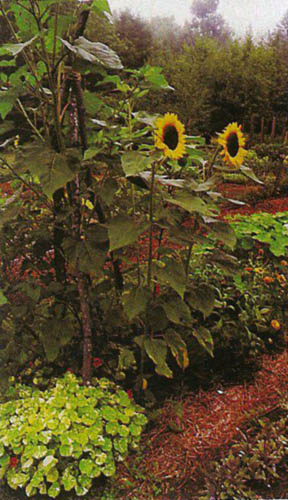 Caption: POWER PLANTS Greens from Scarborough's lush gardens
eventually make their way to roadside produce stands.
For rainy afternoons, there's plenty of good antiquing nearby, of the rummage-sale as well as the upscale variety; the proprietors of the dozens of shops in the area range from ladies who look like they still cook with Crisco to one elderly, self-described "New York expatriate snob." Just drive south from Saco on US-1 and you'll see signs advertising antiques all along the way. Don't hesitate to haggle: By the time we left, my mom had scored a pretty, 21- piece Bavarian china tea set for $75.
For entertainment, head a few miles south from Higgins to the honky-tonk town of Old Orchard Beach, where there's a tawdry amusement-park scene. Complete with Ferris wheel, fortune tellers and Harley-riding rowdies, it has an innocent badness that's as '50's as the comfort food at the Breakers.
Down-to-earth theatergoers will also love the Arundel Barn Playhouse, where shows are performed inside the old wooden barn. We saw Always … Patsy Cline, and the ushers were dressed in full cowboy regalia. Sitting among the locals and vacationers with my family and listening to "Crazy" was as intimate and comfy a theatergoing experience as I've ever had. After a few days relaxing in the tonic air of Southern Maine, my own sanity had been restored.
_____________
DETAILS, DETAILS
GETTING THERE:
Take 1-95 north to Exit 48 (1-91 North), and follow the signs for East Hartford/Boston to 1-84 East. Now follow the signs for New Hampshire/Maine/Cape Cod, and go east on 1-90 to Exit llA (1-495 North), where you'll pick up 1-95 North again. In Maine, take Exit 6 for Scarborough, and merge onto Haigis Pkwy. Turn left onto US1/ME-9, then make a right onto ME-207. After three miles, make another left, onto ME-77. Look for a sign marking the right turn to Higgins Beach.
SCARBOROUGH, ME
For information on the southern coast, call the Portland Visitors Bureau (207-772-5800), or go to
HYPERLINK "http://www.visitportland.com" www.visitportland.com.
THE BREAKERS INN
2 Bay View Ave, Scarborough (207-883-4820). Rodger's Ski and Sport 332 Rte 1, Scarborough (207-883-3669). Portland Head Light Ft. Williams Park, 1000 Shore Rd, Cape Elizabeth (207-799-2661).
GAROFALO'S Higgins Beach Inn
34 Ocean Ave, Scarborough (800-836-2322).
HUOT'S
29 Eastern Ave, Saco (207-282-1642).
ARUNDEL BARN PLAYHOUSE
53 Old Post Rd, Arundel (207-985-5552).
This entry was written by Heather Robinson and posted on April 2, 2001 at 8:21 am and filed under Features.