Sick of (or now possibly from) Jewish dating? There's another option …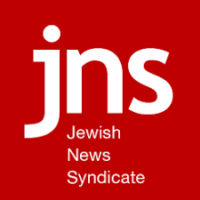 From The Jewish News Syndicate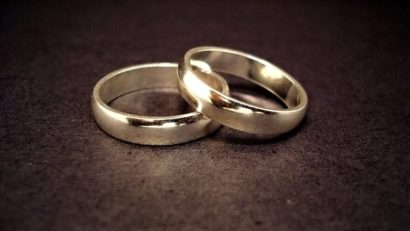 "We envision a virtual dating experience that mirrors the authenticity of a night out—daters will still dress up, have stimulating conversations. … The only difference will be the screen between them," says JWed founder and CEO Ben Rabizadeh.
Sick and tired of the Jewish dating scene?
You might still be tired of it, but at least this way, it won't get you sick.
In response to fears about the potential spread of the coronavirus (COVID-19), New York-based dating website JWed.com is developing a new set of features to enable marriage-minded Jewish singles to go on "virtual" dates through their smartphones, instead of in person.
Projected to launch late this month, JWed's "Virtual Dating Initiative" will offer a video feature designed to help potential mates speak with and see each other on the screens of their smartphones (Apple and Android) via its dating app (www.jwedmatch.com) with the added benefit of not requiring personal phone numbers or e-mail addresses like other social media. The new initiative will ultimately include a "date scheduler" so users can request and set up video dates for specific dates and times, designed to encourage daters to take virtual dates as seriously as real ones, according to JWed founder and CEO Ben Rabizadeh.
'It's suited to the times'
Last weekend, as New York State residents afflicted with the virus numbered more than 100 and drugstores emptied of products ranging from Kleenex to anti-bacterial wipes, a dozen Jewish singles informally polled about JWed's "virtual dating" initiative expressed a range of views.
In general, the prospect seems more appealing to women than men.
"It's suited to the times," said Inna Vernikov, 35, an attorney, who resides in New York City's financial district. "As is, I don't go to singles events, I don't do dating apps, and I'm going to avoid large crowds right now. … If they install that feature where I don't have to leave my house, I think it would be as good as going on a first date."
A 46-year-old single mother and researcher in the West Village (she declined to use her name for privacy reasons), said she would definitely appreciate JWed's "virtual dating," and likes the idea of extending privacy and protection in dating until you're well past the initial getting-to-know-you phase.
"As a mother, I'm extra careful … because I'm responsible for a very vulnerable human being," she said. "Even if it weren't for coronavirus, it would be nice to have the option a platform like this can provide of continuing your privacy a little until you decide you're interested. Much better than to be on a dating site and have to give them your phone number or Skype handle right away."
"I'd never do it; it's ridiculous," said Amy, a 45-year-old accountant on the Upper East Side. "There's no substitute for in person chemistry, for in person eye contact, for noticing goosebumps on your arms when something feels good. You can't get that over a screen … that's what happens in real life."
"If the man isn't taking you out somewhere nice, what's the fun of putting your outfit and hair and makeup together just to sit on your couch?" said Emma, 31, an actress from the Williamsburg neighborhood of Brooklyn, N.Y.
"It sounds like a good thing," said Harry, 42, a security guard also from Brooklyn. "It could also make people feel better, like if you do virtual dating and [there's no chemistry], it could feel less awkward than going out for a whole date. We could say, 'We've done the virtual thing, and it's not a good match.' "
He added, "After the first or second "virtual date," if there's some chemistry, you should not be afraid to go out to a public place and have something to eat, coronavirus or not."
"Why would you want to do that? Because of the virus that's taking neurosis to a new level? If someone wouldn't meet in person, that would be a red flag right there," said a 37-year-old entrepreneur in Brooklyn. "Falling in love requires a leap into the unknown, and putting that many barriers up makes it impossible."
He added that he could only imagine using the feature if he were corresponding with "women in other countries, like Israel."
"So instead of interrupting your date with screen time, you're going to have 100 percent of the date be screen time?" said Lee Hendelman, 45, a business writer in Manhattan. "No thanks. Besides, you won't know if a woman likes you for you or because of your huge stockpile of hand sanitizer."
'A positive impact on dating culture'
Some women expressed hope that even after coronavirus is a thing of the past, the scare will prompt a shift towards more substantive dating at a time when app dating culture has become associated with casual dating, including hookup culture.
"It would be interesting to see people connecting on different levels before they start getting physical. … Maybe it will have a positive impact on dating culture, temporarily anyway," said Vernikov.
Whether the program takes off, of course, remains to be seen, though the trending seems sound. Rabizadeh says "we plan to keep the features permanently in place even after the virus scare has passed."
With the emergence of shows like Netflix's new "Love Is Blind," in which marriage-minded singles agree to marry after one month of initially speaking with each other sight unseen, it's tempting to speculate that the emergence of the coronavirus could reinforce a trend away from casual dating towards dating for marriage.
Rabizadeh says he doesn't want the number of Jewish marriages to decline, adding that since JWed's founding in 2003, it has brought 3,500 individuals together under the chuppah.
Quipped Hendelman: "Perhaps JWed can offer all new members a package deal for their wedding guests that comes with hand sanitizer and rubber gloves."
This entry was written by Heather Robinson and posted on March 13, 2020 at 4:52 pm and filed under Features.