Waiters and Jumpers: When's the Right Time to Marry?

From The Jewish Week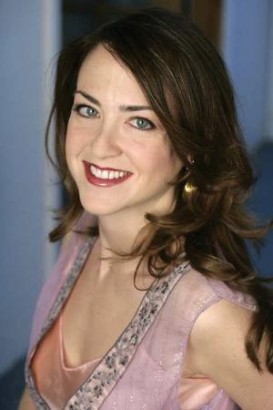 We've seen him around, that salt-and-pepper-haired, 40-something Paul Newman lookalike. At the center of a Jewish young professionals' event, he's surrounded by a bevy of dark-haired women. He's charismatic. He's successful. He takes the time to kibitz with everyone who approaches him.
Why is this man still single?
The parade of beautiful, intelligent Jewish women he's passed on — doctors and lawyers, journalists and teachers — could populate a small village, yet after 25 years of looking, "something was missing" or "not right" about each relationship.
Call him a "waiter."
On the other hand, we've heard about her.
That sweet, pretty, bright young woman who married because, at 20, or 23, or 34, or 39, her relatives told her this was her "last chance." So, after a few candlelight dinners with that handsome and nice-enough-seeming Jewish doctor, she decided her concerns about his middling level of warmth, poor listening skills and tendency to flinch when she spoke on the phone with her family, were not worth jeopardizing a beautiful Jewish wedding and future Jewish family.
They married. Within a year, she was pregnant.
After the twins were born, she discovered he had no inclination to help her take care of them. He expected his dinner on the table every night, but had minimal interest in her thoughts or opinions.
Perhaps worst of all, when her family and friends came over or called, he resented it.
Her rabbi had told her it was a mitzvah, especially after the Shoah, to marry and have Jewish children as soon as possible. But what about her emotional life?
Call her a "jumper."
Many big-city professionals might be disparaged as "waiters." Yet divorce courts are filled with big-city "jumper" stories of hasty marriages ending in painful divorces.
As a columnist who covers the singles beat, and who is single herself, I have a certain sympathy for "waiters" and am always gratified to see people meeting in their 30s and 40s, falling in love, and having it work out.
But I sometimes wonder if all of the waiting and choices are a hindrance rather than an aide in finding the right partner. Too much choice can produce paralysis.
I decided to consult some Jewish experts about this topic.
"The Talmud says, 'Eighteen to the chupah,'" said Rabbi Ephraim Buchwald, director of the National Jewish Outreach Program (NJOP) and rabbi of the beginner's service at Lincoln Square Synagogue. "Otherwise what happens is a 'meat market syndrome.' We are all looking over our shoulders and saying, 'We could have done better,' instead of being objective, and that's a big albatross for the individual and the community."
Regarding "waiters," he said, "Some of the greatest marriages I see are people who waited; but there are those who are waiting so long to hear bells that by time they hear them, they'll need to be wheeled down the aisle."
But Rabbi Shoshana Mitrani Knapp, a northern Westchester independent rabbi and spiritual counselor for Jewish singles and others, made a case for the waiters.
"The matter of when our Jewish singles marry isn't as important as whom they marry, and are they creating Jewish families when they finally tie the knot," she said. "Sometimes if people have the opportunity to know themselves well, they have a good sense of who they are and a better chance of making a good shidduch."
In reading about the Holocaust and speaking with survivors, more than once I have heard stories about how they met their spouses in DP camps and married almost immediately. I was always astounded that the reaction to the horrors had been not only to marry — but also to do so quickly.
As a teenager, I heard about how one family friend, Dora, had escaped from a Nazi slave labor camp and been caught and re-imprisoned. After they caught her, the Germans beat her and knocked out some of her teeth. When the camp was liberated, she was sent to a DP camp. There, she met Israel Iwler, who had spent the war hiding in a cave with his brothers and had been liberated by the Russians on the eastern front six months earlier. Dora and Israel married within a period of weeks. I asked Dora about how she recognized Israel, or Izzy as I knew the angelic, ancient man I had seen, was the one for her. Had they fallen in love?
"Honey," she said to me, "what did we know about that? He bought me a dress and shoes and he took me to the dentist."
Sometimes it seems to me that we urban, single young professionals are the opposite, in terms of outlook and circumstances, of these courageous survivors of the Shoah, who took such decisive action in choosing life partners and building lives after surviving against the odds.
We have so many more choices, and we exercise our rights to take our time and make the ones we believe are right for us. Children of prosperity and freedom that those earlier generations helped secure for us, are we spoiled or selfish?
Perhaps.
But in many cases we are sensitive, we are entirely ready to give, and we are waiting for that spark with someone who is prepared to give to us as well, in a way that answers the deepest needs of our hearts.
We can care about our community, but we alone will have to live with our choices and, if we are so blessed, it is we — each of us —who will live with our spouse.
From that perspective, it's really no one else's call but ours, is it?
This entry was written by Heather Robinson and posted on October 28, 2013 at 12:43 pm and filed under Commentary.