Abandoned Under Obama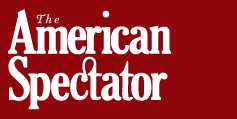 by HEATHER ROBINSON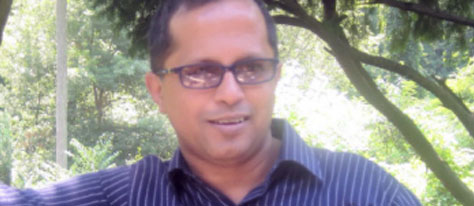 Earlier this month, Salah Uddin Shoaib Choudhury, a self-described "Muslim Zionist," traveled to the U.S. to address audiences in New York City and at Yale University. Publisher of the largest English-language weekly newspaper in Bangladesh, Choudhury has been jailed, beaten, nearly blinded, and is now on trial for his life for his reporting, and for his pro-American, pro-Israeli views.
"They say I have conspired against the sovereignty of Bangladesh by trying to travel to Israel and praising Jews and Christians," Choudhury said last week at a gathering in New York of the Hudson Institute, a Washington D.C.-based think tank described on its web site as dedicated to promoting "global security, prosperity, and freedom."
Bangladesh has slapped Choudhury with charges of blasphemy, treason, and sedition, the last of which potentially carries the death penalty. Disturbingly, as Choudhury returns to Bangladesh this week to face trial, the United States has seemingly turned its back on him.
Prior to the inauguration of Barack Obama, the U.S. Embassy in Dhaka was sending observers to monitor Choudhury's trial, according to Richard Benkin, an American human rights activist who helped, with the cooperation of U.S. Congressman Mark Kirk (R-Ill.), to secure Choudhury's release from prison in 2003. But since January, Benkin says, the U.S. embassy has stopped sending the observers.
"That is significant," Benkin says, "because [the presence of observers] let the Bangladeshis know there were eyes on this…. Having no observers makes it easier for the Bangladeshis to place Islamist ideology, which includes demonizing the U.S. and Israel, over the norms of Bangladeshi law and norms of justice and human rights."
During the Bush years, according to Choudhury and Benkin, not only were monitors sent into the courtroom, but the U.S. Ambassador to Bangladesh regularly checked in with the Bangladeshi government to monitor the case. Since January, 2009, however, Choudhury says "[The] US Embassy in Dhaka has stopped monitoring [his] case."
This development is ominous because the Bangladeshi government continues to move the case forward without respect to the law in an effort to please radical Islamists within that country, according to Benkin.
"Since the U.S. Embassy in Dhaka has stopped sending observers, the Bangladeshis have moved the trial forward towards a likely conviction," said Benkin. "Government witnesses have not been challenged when presenting false information or information completely unrelated to the case. When observers were there, this did not go on."
Some decry any U.S. involvement in another country's judicial affairs. But Benkin points out that the observers were not on hand to impose U.S. or international standards of justice. Rather, they were local Bangladeshi attorneys with a mandate to monitor the court's adherence to Bangladeshi law. Their absence increases the likelihood Choudhury will be offered up as a sacrificial lamb to please Islamists, Benkin fears.
"Not having observers sends a signal [that] the Bangladeshis do not have to concern themselves with a negative reaction from the U.S.," he said. "So if there's not going to be resistance, they'll make the Islamists happy."
Choudhury's personal story illustrates why his case is especially significant. In 2003, after doing online research about Israel and publishing articles about the Jewish state, he received an invitation to attend a writers' conference there. On his way, he was arrested by government agents at the airport in Dhaka, incarcerated, and tortured.
After 17 months imprisonment, during which time he was denied medication for his glaucoma and nearly lost his vision, Benkin, a friend via online correspondence (although they had never met), managed to secure Choudhury's release with help from Kirk. In March 2007, Kirk led his congressional colleagues in passing HR 64, a resolution calling on Bangladesh to drop all charges against Choudhury, cease harassment of him, and provide him security protection.
The security protection was intermittent, and the harassment continued. Choudhury and his staff were attacked several times subsequently by mobs thought to be sent by the government, which at that time was center-right. In March, 2008, he was abducted at gunpoint by the Rapid Action Battalion (R.A.B.), a paramilitary wing of the government, and then released following advocacy on the part of Kirk and other members of the U.S. Congress.
This February, individuals whom Choudhury believes to be members of Bangladesh's current ruling party, the left-wing Awami League, stormed his newspaper's offices and beat him so severely he sustained hearing loss (Benkin points out that while the government in Bangladesh has changed several times since 2003, one constant has been the persecution of Choudhury).
But Choudhury continues to publish his newspaper, whose print circulation is now 37,000. This month he published a book, Inside Madrassa, that chronicles his investigation into the 73,000 Muslim religious schools, or madrassas, of Bangladesh. He charges that these schools are funded by sources in Saudi Arabia, Kuwait, and Iran to turn the children of his traditionally moderate Muslim country into jihadists programmed to "kill the Jews and the Christians … and remain good Muslims."
As he explained during his visit to the U.S. this month, during which he addressed groups including the American Jewish Committee in New York and graduate students of the Yale Initiative for the Interdisciplinary Study of ant-Semitism, he won't stop fighting jihadism or, as he terms it, "political Islam." He will continue to expose the brainwashing of innocent children, to support Israel, to promote interfaith cooperation — and to remain a Muslim.
"Only a person who is a Muslim can reform Islamic laws," he explained. "To reform something you have to remain in that society, correct? If you are an outsider, you can criticize, but… you are not part of the society who can do something to change it."
He won't leave Bangladesh, either, despite offers of asylum, because he believes that would hand the Islamists and their apologists a victory. He refuses to give them free reign to radicalize his country.
Choudhury is risking his life for a free press, religious pluralism, and human rights — the very values that U.S. service members are fighting to uphold in Afghanistan and Iraq. As Americans concerned with defending those values and winning the war of ideas, his fate should be of utmost concern to us.
And yet, this Wednesday November 11, Choudhury will appear in a Dhaka courtroom without so much as a word of encouragement from the U.S. government. International human rights advocate and former Attorney General of Canada Irwin Kotler has filed an amicus curiae brief identifying almost two dozen ways the case against Choudhury violates both Bangladeshi and international law. But there will be no U.S. monitors. In fact, according to Benkin, the U.S. embassy in Dhaka no longer even returns Choudhury's phone calls.
This seeming abandonment of a defender of freedom in the Muslim world is disturbing, especially in light of a larger pattern on the part of the Obama Administration. While peaceful protestors in Iran are shot and beaten by baton-wielding Basijis, President Obama stays silent as long as possible in deference to Iran's mullahs, and then offers only tepid words of support for the protestors, while simultaneously de-funding U.S. groups promoting human rights in Iran.
(An argument can be made that in remaining silent during the initial days of last June's protests, President Obama was denying the mullahs ammunition to delegitimize the protestors. But those freedom-fighters disagree: just this week, thousands took to the streets, again risking their lives and shouting: "Obama! Obama! Either with them or with us!")
And in a stunning act of pre-emptive appeasement, Mr. Obama became first U.S. President since 1991 to decline to meet with the Dalai Lama when the man came to Washington D.C. last month (no doubt the Chinese were delighted to be thus accommodated, having assumed, according to the Washington Post, that Mr. Obama would continue the Presidential tradition of meeting with the exiled leader of Tibet).
When does tolerance become tolerance of tyranny? And when does diplomacy become a euphemism for lack of moral conviction and courage?
At a certain point, refusal to take a side in the great ideological battles of our time becomes counterproductive to our efforts to uphold freedom and human rights worldwide. Continued, this policy of appeasement will weaken the United States.
This entry was written by Heather Robinson and posted on November 12, 2009 at 2:23 am and filed under Commentary.