Cardinal Timothy Dolan says 'Happy Passover!' and strikes against prejudice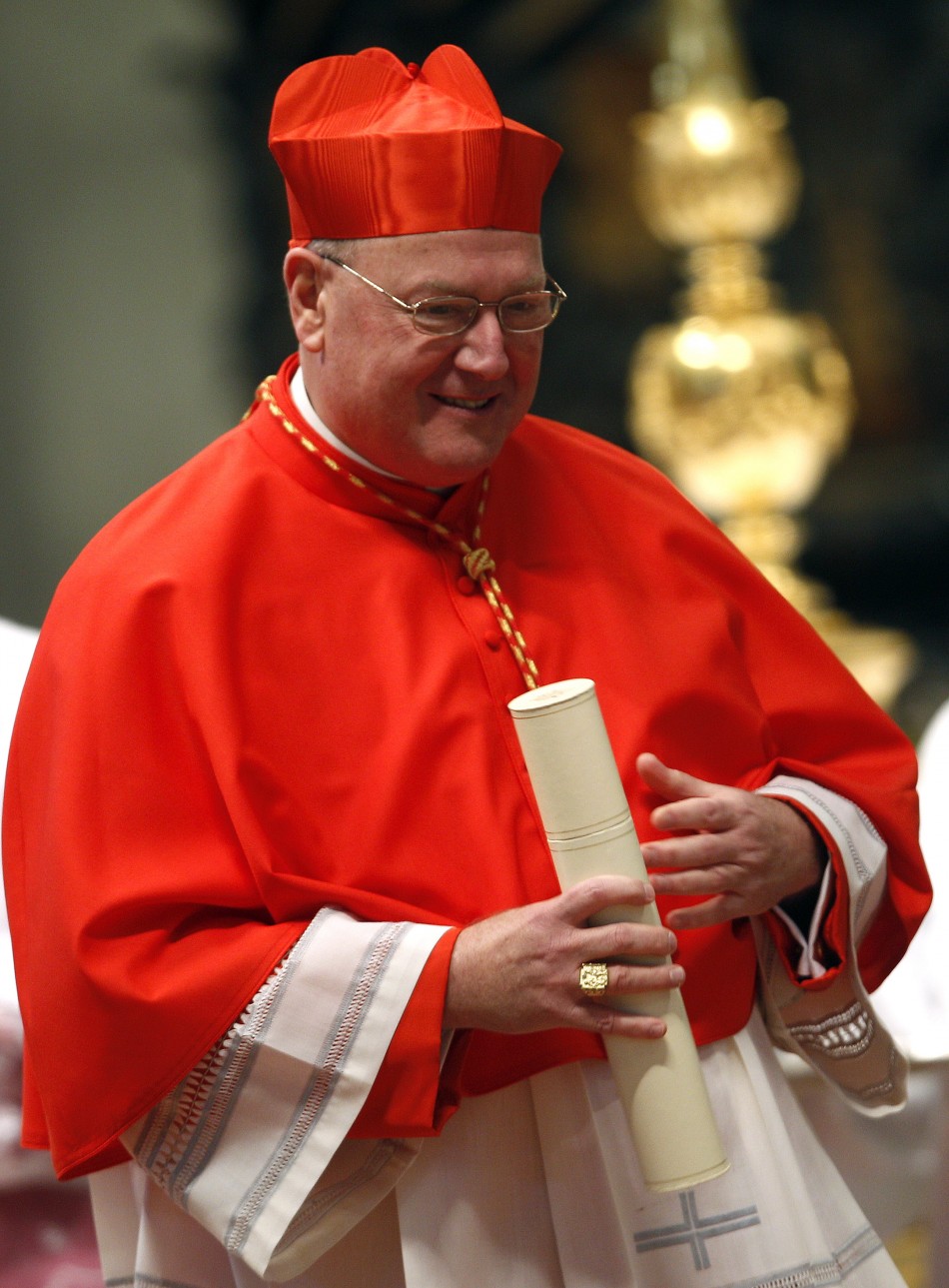 New York's newly appointed Cardinal, Timothy Dolan, has emerged as downright impressive this week.
First he gave an Easter sermon in which he paid homage to Jews and Passover. Oh, yes he did. This from the New York Post:
In his Easter homily this morning at St. Patrick's Cathedral — which Dolan gave The Post a preview of yesterday — the city's top cleric wants to joyously wish the world "a blessed Easter" and "a happy Passover."
"We pass over from darkness to light, from death to life! Jesus passed over from the cross to the resurrection! This is the day the Lord has made! Let us rejoice and be glad in it!
And last Sunday on Face the Nation, he said that Mitt Romney's Mormon faith is no reason not to vote for him.
Seems to me Cardinal Dolan is being fair-minded. After all, is believing that Joseph Smith found some golden tablets really more cult-like than believing that God came to Moses in a burning bush or that a virgin gave birth to the son of God?
My purpose here is not, God forbid, to disrespect or disparage the sanctity of anyone's belief, only to point out that, viewed through cynical eyes, with pure logic, or with a prejudiced heart, anyone's religion can be made to sound absurd and yes, even cult-like. Religion is based in faith, not logic. The mark of an elected official's rationality is not what he believes spiritually, but how he comports himself as a professional and an individual in private life. As such, writing Romney off for being a Mormon smacks of ignorance and prejudice.
Two good points, Cardinal.
This entry was written by Heather Robinson and posted on April 11, 2012 at 4:25 am and filed under Blog.