RJC candidates' debate tonight in Teaneck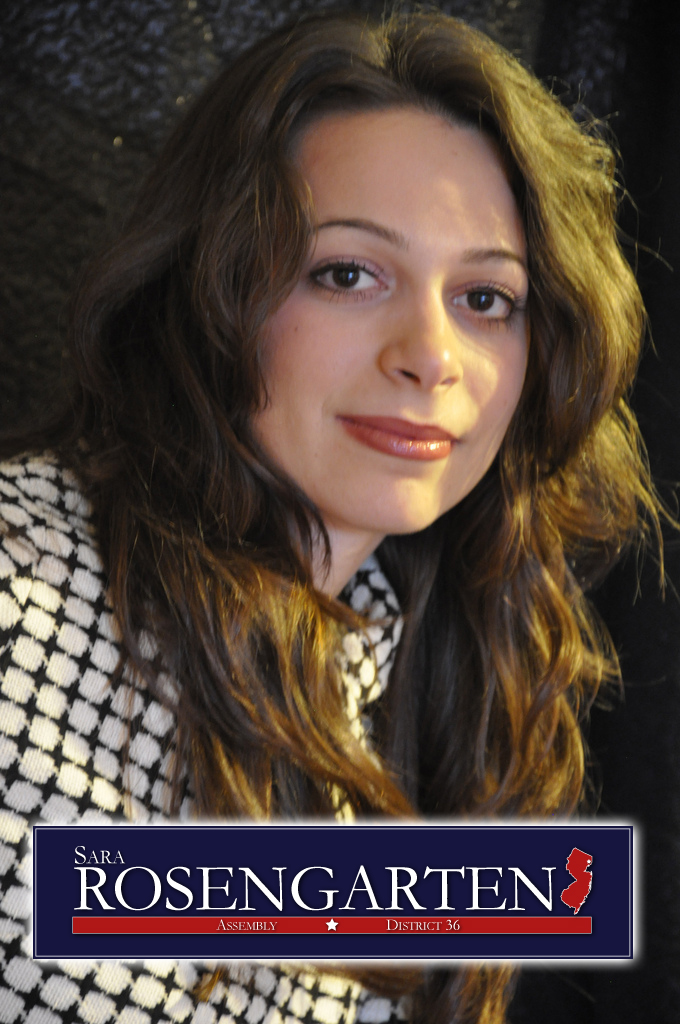 Tonight (Tues. Sept. 20th) I will be moderating a candidates' forum hosted by the Republican Jewish Coalition at the Jewish Center of Teaneck. Each of the three candidates attending is challenging a democratic incumbent in New Jersey. Below is a short bio of each of the three candidates. Hope to see you there – should be fun!
Sara Rosengarten (pictured above), WHO IS RUNNING FOR NEW JERSEY STATE ASSEMBLY IN DISTRICT 36, received her law degree from Rutgers University in 2011 and her B.A. in political science and women's studies from Rutgers in 2008.
As an undergraduate, she co-founded a campus group, Students Caring about Relationship Violence, to address the problem of abuse in relationships.
Dr. Robert S. Lebovics, WHO IS RUNNING FOR NJ STATE SENATE IN DICTRICT 37, is an otolaryngologist who trained at Einstein/Montefiore Hospital and worked for 9 years at the NIH, while on the faculty of Georgetown University.
For the last 14 years Dr. Lebovics has worked with the Head and Neck Surgical Group in Manhattan, and has authored over 30 articles and text book chapters in the field of otolaryngology head and neck surgery.
Dr. Lebovics, who is married with 3 daughters, is on the Board of Directors of the Vasculitis Foundation. He resides in Englewood.
Keith Jensen, WHO IS RUNNING FOR NJ STATE ASSEMBLY IN DISTRICT 37, was raised in Fort Lee, where he attended the public schools.
After graduating from Boston University, he served for 9 years in the U.S. Army, in which capacity he served in Bosnia. Jensen has worked for Home Depot and in small business. He speaks four languages and has visited over 50 nations. At present, he resides in Fort Lee.
This entry was written by Heather Robinson and posted on September 20, 2011 at 1:50 pm and filed under Blog.