Congresswoman Ros-Lehtinen Sparks Campaign for UNRWA Reform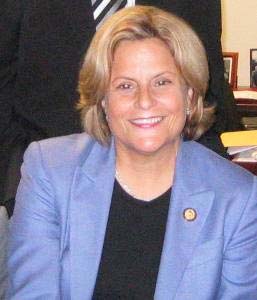 Below is a letter issued this week by Florida Congresswoman ILEANA ROS-LEHTINEN, who is taking on the United Nations Relief and Works Agency (UNRWA). UNRWA, a U.N. agency with a mandate to care for Palestinians, has received $3.6 billion in U.S. tax dollars since its inception. This agency, which has been accused of tolerating the indoctrination of children into suicide martyrdom and employing members of Hamas, has perennially come under scrutiny, but has continued receiving U.S. tax money each year. By initiating this bill, Congresswoman Ros-Lehtinen is shining a light on UNRWA, demanding transparency, and reinvigorating the campaign for reform. Expect much discussion of this issue in the coming months as financially strapped Americans demand increased accountability for tax dollars. 
How the UN Agency for Palestinian Refugees Spends U.S. Aid:
Hiring Violent Extremists, Condemning Israel, Favoring Hamas
DEMAND ACCOUNTABILITY FOR U.S. TAXPAYER DOLLARS:
COSPONSOR THE UNRWA HUMANITARIAN ACCOUNTABILITY ACT
SUPPORTED BY: ZIONIST ORGANIZATION OF AMERICA, SIMON WIESENTHAL CENTER, AMERICAN JEWISH CONGRESS
Dear Colleague:
From its creation, the UN Relief and Works Agency (UNRWA), charged with providing humanitarian aid to Palestinian refugees, has taken over $3.6 billion from the U.S., its largest donor.
In return, UNRWA disregards U.S. law by refusing to screen its staff and aid recipients through U.S. watch lists for ties to violent extremist groups like Hamas. As UNRWA's former general counsel wrote, "UNRWA makes no attempt to weed out individuals who support extremist positions."
Indeed, a number of UNRWA personnel have been discovered to be affiliated with Foreign Terrorist Organizations, including Humam al-Balawi, who reportedly carried out a suicide bombing that killed seven Americans and one Jordanian in Afghanistan on December 30, 2009.
Further, UNRWA officials have continued to compromise that agency's strictly humanitarian mandate by engaging in agitation, propaganda, and advocacy on behalf of the Palestinians, displaying public, blatant bias against Israel and in support of Hamas. 
UNRWA has repeatedly castigated Israel for her actions to defend innocent civilians from rocket and mortar attacks from violent extremist groups in Gaza, and former UNRWA commissioner-general Karen AbuZayd blamed Israel, not Hamas, for the winter 2009 conflict in Gaza.  UNRWA has also urged foreign governments to deal directly with Hamas.
Making matters worse, UNRWA continues to bank with Arab Bank and Commercial Bank of Syria, which the U.S. deems or believes complicit in money laundering and Terror Financing.
Nonetheless, the Administration has chosen to contribute another $95 million to UNRWA in 2010 to date.  Further assistance to UNRWA contravenes existing law, undermines U.S. interests, rewards UNRWA's intransigent and unacceptable behavior, and misuses taxpayer dollars.
Therefore, I am introducing the UNRWA Humanitarian Accountability Act, which demands accountability for U.S. taxpayer dollars by conditioning assistance to UNRWA on concrete actions by UNRWA to cease its unacceptable behavior and uphold its strictly humanitarian mandate.
                                Sincerely,
                                ILEANA ROS-LEHTINEN
                                Ranking Member
                                House Committee on Foreign Affairs
This entry was written by Heather Robinson and posted on April 23, 2010 at 1:39 pm and filed under Blog.