COVID-19 and the Jewish elderly: Report from Miami, Pittsburgh and New York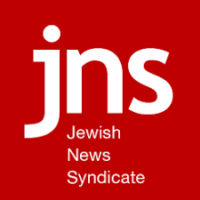 From The Jewish News Syndicate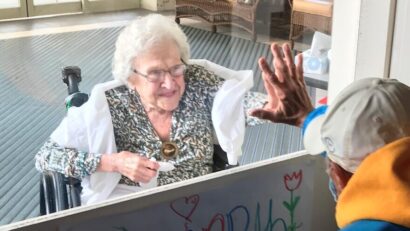 As America's battle with the novel coronavirus has raged America's Jewish community has suffered its share of losses, particularly early on when COVID-19 swept through the boroughs of New York City and Upstate New York. No age group has been as widely affected as the elderly, making nursing homes, assisted-living facilities and senior residences ground zero in the battle against the virus, at least at first.
While other states in the Northeast—Massachusetts, Connecticut, New Jersey and Pennsylvania—were also hit hard at the beginning of the pandemic in March and April, cases of infection lessened significantly after months of social distancing and lockdowns. Once thought that the virus would subside as the weather warmed in late spring and summer, that did not happen, and now, swaths of the U.S. South are seeing daily infection rates that rival the worst days in New York City.
Florida, Texas, Arizona, Louisiana and Georgia are facing a massive surge in new infections, hospitalizations and deaths. Given these ongoing statistics, what can be learned from early hot spots to help states now facing a similar crisis?
JNS spoke with Jewish nursing-home administrators in Miami, Pittsburgh and New York to hear from those on the front lines about how they have coped and are still coping, in addition to the lessons learned and efforts to protect the elderly going forward.
One decision they noted was a March 25 mandate by the New York State Department of Health requiring nursing homes to accept coronavirus patients considered to be "medically stable" after being discharged from a hospital, unless facilities could demonstrate that they were unprepared to do so. The order did not require these patients to be tested for COVID-19; in fact, it explicitly said not to.
Gov. Andrew Cuomo later rescinded the order, but not before much damage was done, with the virus spreading rapidly among the elderly. States have learned much since then, particularly New York, which flattened its curve before the summer started.
The Centers for Disease Control and Prevention also listed guidelines including mask-wearing, social distancing and hand-washing/hygiene care. It also reported, as of July 13, a total of 3,296,599 cases of COVID-19 with 134,884 related deaths in the United States
(Statistics below from Worldometers.info, dated 7/13/2020)
Miami (Florida)
Governor: Ron DeSantis (R-Fla.)
Statewide Mask Mandate: Not required
Cases Citywide (Miami-Dade County): 67,712
Cases Statewide: 282,000
Deaths Citywide: 1,143
Deaths Statewide: 4,276
Height of Cases: July 12 (15,000 new cases)
Miami Jewish Health is comprised of a 370-bed nursing home, an assisted-living facility that is home to 80, and an independent-living facility for 60. It is the largest nursing home in Southeast Florida, according to president and CEO Jeffrey Freimark.
The system has had 57 COVID-19 cases since early March, with 10 residents having died as a result of complications from the virus.
"We mourn, but the majority of the folks … have returned to their home units fully recovered and in good health … most of that return has been in recent weeks," said Freimark.
In its assisted-living facility, two residents contracted COVID-19, and both died. Staff members have also tested positive, though no deaths ensued. No one in its independent-living facility has contracted COVID-19.
Because Miami Jewish Health is part of the state's Program of All-Inclusive Care for the Elderly (PACE)—a nonprofit to assist seniors—its mandate includes taking patients recuperating from hospitals. And since its facilities include hospital-like wings with "the right airflow to treat COVID-19 patients," they have accepted medically stable COVID-19 patients released from hospitals, according to Freimark.
"These units are totally isolated; there's no herding of COVID-19-positive with anyone else," said Freimark, adding that employees who work on these units do not interact with uninfected residents.
Communal dining has also ended as residents have been in "complete lockdown mode."
"We closed the campus down in advance of the close order; some people were upset by that," acknowledged Freimark. "But we have started drive-by visits" in which residents' families can talk with loved ones from their cars at least 10 feet away.