How 2015 Debunked the 'War on Women'

From The New York Post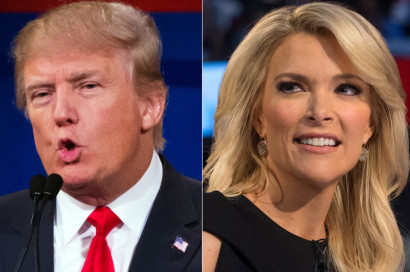 Considering all we've heard about the supposed "war on women," you might be surprised to hear that 2015 was a great year for the fairer sex in America. And 2016 will probably be, too.
Despite ubiquitous political correctness that foolishly and unfairly maligns all men as sexist, in 2015 we saw that sexism still does exist in America — but women are pushing back and easily holding their own.
For asking him tough questions at the first GOP debate in August — including about his disrespectful remarks about women — Fox News anchor Megyn Kelly sustained a nasty, public series of insults from Donald Trump. Trump seemed determined to press Kelly into the role of polite hostess rather than respecting her role as a political journalist whose first professional obligation is to her viewers — including other women.
Refusing to apologize for doing her job, Kelly isn't just surviving but thriving: In August, her nightly news show, "The Kelly File," was the highest-rated cable news show on TV.
In the entertainment world in 2015, actress Jennifer Garner and singer Gwen Stefani joined the ranks of Maria Shriver and others in being cheated on by nanny-chasing husbands under their very own roofs.
But neither of these talented women has reacted to the shock by curling into a ball. Garner is set to star in a number of films in 2016 including the faith-based drama "Miracles from Heaven," and Stefani re-launched her solo career with the hit ballad, "Used to Love You," that music critics are hailing as her best in years, while reportedly contemplating marriage and pregnancy at age 46 with her new love and fellow musician, country music singer Blake Shelton.
The critically acclaimed film "Suffragette" reminded us in 2015 of the women whose early 1900s activism achieved the goal of securing a woman's right to vote in England, blazing the trail for American women to do so with the ratification of the Nineteenth Amendment in 1920.
And in the US presidential race, this past year saw the rise of both Hillary Clinton and Carly Fiorina as serious candidates — Clinton as a front-runner.
We could have predicted Hillary would emerge at the head of the Democratic pack. But the surprise has been Fiorina — a woman with a compelling story of her own. She was the first female CEO of a Fortune 20 company (Hewlett-Packard); beat cancer; and dealt with tragedy when her stepdaughter died of a drug overdose.
Whatever one thinks about their politics, it says something about women in America that we have not just one but two strong and successful women in the 2016 race.
On the humanitarian/philanthropic front, last month the Bill and Melinda Gates Foundation announced a 25 percent increase in its current family-planning programs with a grant of $120 million to provide women and girls around the world with "access to family planning if they want it," according to Melinda Gates.
Here in New York City, Rachel Lloyd, a pioneer in advocating Safe Harbor Legislation to protect, not punish, commercially sexually exploited girls and women in the United States, continued her work providing underage girls with support to escape the life of commercial sexual exploitation. In 2015, her nonprofit, GEMS, served more than 400 girls and young women. (I wrote about her organization and the lives it helps turn around for The Post on Dec. 21.)
And of course, no roundup of women newsmakers in 2015 would be complete without mention of Caitlin Jenner. (And hey, when a world-famous male Olympic champion decides he wants to become one of us, how bad can being an American woman in 2016 really be?)
In 2016, may American women, and women around the world, continue to live and lead — as we say in Jewish — "from strength to strength." If 2015 is any indication, they will.