Activist Returns From Addis in Wake of Obama's Visit

From The Huffington Post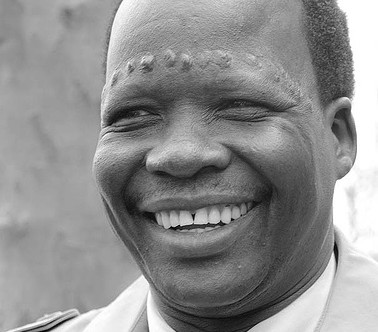 Sudanese-American human rights activist Simon Deng traveled to Addis Ababa, Ethiopia on August 11th to be a "voice of peace" as Southern Sudanese leaders faced President Obama's August 17th deadline for halting their violence and negotiating peace. He has just returned amid reports that South Sudan's President, Salva Kiir Mayardit, has failed to sign the peace agreement.
Deng, the most visible Sudanese-American human rights activist in the U.S., sought to meet with Mayardit and former Vice President Riek Machar. It was these two leaders – whose feud has killed more than 70,000 mostly civilian South Sudanese in the past 19 months – who received a stern warning from President Obama in his July 28th speech to the African people.
Addressing the African Union in Addis Ababa, Obama said of Machar and Kiir, "Neither Mr. Kiir, nor Mr. Machar have shown, so far, any interest in sparing their people from this suffering, or reaching a political solution." In his July 28 speech, "Remarks to the People of Africa," the U.S. President, who had met with African leaders the day before, stated his and other African leaders' collective demand that Kiir and Machar agree to stop the violence by August 17th – or face consequences.
"We agree that, given the current situation, Mr. Kiir and Mr. Machar must reach an agreement by August 17th — because if they do not, I believe the international community must raise the costs of intransigence," Obama stated.
Earlier this month President Obama added to his statements concerning the crisis in South Sudan, saying that if Kiir and Machar "miss the target"on the 17th, the U.S. may need a "different plan" in dealing with the crisis.
Obama's statement that Kiir and Machar must reach an agreement or face consequences echoes what Deng suggested to the U.S. President in an open letter he sent Obama in May, when he began a 45-day hunger strike that he concluded in late June. In his letter, Deng also called for the U.S. President to take the lead in imposing personal sanctions on Machar, Kiir, and their generals if these leaders fail to halt the violence, among other suggestions.
Deng's intent in launching the hunger strike was to raise awareness about widespread atrocities taking place as a result of the conflict between Kiir and Machar, which has spilled out from South Sudan's capital, Juba, into the rest of the country, displacing millions and leaving nearly 4 million in danger of starvation, according to the United Nations.
"At its roots," Deng wrote in the letter to Obama, "this war resulted from an intra-party dispute between President Kiir and former Vice President Riek Machar. Unable to solve their problems with words, they turned to violence, and began the vicious cycle of attack and counter-attack, spiraling the country into an abyss."
In particular, Deng was moved to the drastic action of a hunger strike because ofatrocities being committed against civilians including children. His nine-year-old niece was recently killed in the fighting.
On Day 45 of his hunger strike, Deng decided to eat again, issuing a statement that included the following: "After 45 days without food, though the war still rages on, I made the difficult decision to eat once again. I take solace in–and at least some credit for–many hopeful steps forward, and I'm grateful for the chance to re-commit myself to finding ways to help my people. I was willing to lay down my life for this cause, but I recognize now that I am more useful alive than dead."
In particular, Deng said he was encouraged to see that President Obama, whose Africa trip had not been slated to include Ethiopia, had realigned his plans to include the meeting with the African Union heads in Addis Ababa, where the South Sudan crisis was at the top of the agenda.
Of his trip to Addis, Deng said this week, "My goal is to meet those leaders and to tell them what I have in mind because I am the voice of peace, not of war." He will also offer support and comfort to pro-peace demonstrators. With him will be fellow human rights activist Jacinta Elioba, who will seek to "represent the voice of women," according to Deng.
In recent weeks, groups of women have come out in significant numbers in South Sudan, risking their lives to protest the violence that has engulfed their communities. The South Sudanese government is suppressing news of these demonstrations, Deng says. But his sources have sent him photographs, which are posted on the Facebook page "Hunger Strike for South Sudan."
The Facebook page, manned by supporters of Deng's efforts, was created in May when he began his hunger strike and now has over 1,000 followers.
Deng is no stranger to activism. A Christian, as a child he was enslaved by an Arab Muslim family against the backdrop of civil war between Sudan's Islamist North and Christian South. After enduring beatings, torture, and forced labor for three and a half years, he escaped. He went on to become a swimmer on Sudan's national team, and to immigrate to the United States.
In March, 2006 he walked 300 miles from the United Nations to Capitol Hill to protest the massacre of Darfuri Muslims at the hands of Sudan's radical Islamist government. His historic Freedom Walk, on which he was accompanied by NBA legend Manute Bol, gained him an audience with then Senator Hillary Clinton (D-NY), Speaker of the House Nancy Pelosi, and President George W. Bush.
Given Obama's decision to "exercise his leadership authority" by traveling to Addis Ababa to address the African Union about Sudanese leaders' intransigence and the need for them to come to the negotiating table, Deng says he feels "optimistic" they will respond positively.
But if they don't, Deng says he will call upon President Obama to call for sanctions against the leaders.
"If those rulers will not do the right thing, we must come back and implement plan B," said Deng, "which is to sanction individuals. Because death occurred on their watch, their authority, and their orders.
"Why do innocent babies have to die because of these leaders? We call for peace."
Deng asks anyone interested in the plight of South Sudanese civilians to 'Like' the Facebook page "Hunger Strike for South Sudan" and to visit it for updates about his trip.