A Plea This Tragic Week: Unite Us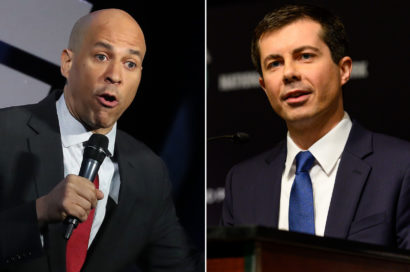 by Heather Robinson
Terrible, tragic weekend in America, as 22 Americans died in the El Paso massacre, and two dozen more, including children, were injured. In Dayton, Ohio, a shooter killed nine people and injured at least 27 others. These incidents followed a massacre of three and wounding of 13 others at a garlic festival in Gilroy, California the previous weekend.
Three massacres perpetrated by profoundly maladjusted, criminally insane young male shooters across this country in just over a week. Ghastly and unbelievable.
Monday morning, President Trump clearly condemned white supremacy and its likely role in the El Paso massacre, saying, "The shooter in El Paso posted a manifesto online consumed with racist hate. In one voice, our nation must condemn bigotry, hatred, and white supremacy." He was right to do so. We must.
But white supremacy, horrible and real as it is, is not the whole story. The Dayton, Ohio shooter was a self-proclaimed socialist, a supporter of Elizabeth Warren, and leftist, according to The Associated Press. What appears to be a near total blackout of this information from CNN, MSNBC, and The New York Times – in contrast to the prolific reporting of the El Paso shooter's suspected anti-immigrant manifesto – should be clearly noted.
The fact that the Dayton, Ohio shooter was a leftist does not fit into the scenario most mainstream broadcast media in this country is pushing, so it's been largely ignored.
Liberal media's slanted coverage – with stress on the white supremacist, anti-immigrant angle – is important for reasons beyond unfairness toward Donald Trump and his supporters, though there's that.
Sure enough, the media's slant is influencing presidential candidates' approaches to these tragic events. This week, numerous public figures including Presidential candidates Cory Booker, Pete Buttigieg, and Elizabeth Warren took to the public arena to blame Donald Trump for these mass shootings. Booker, in an MSNBC segment, blamed the President explicitly, saying, "In my faith there's a saying that you reap what you sow, and Donald Trump has been sowing this kind of hatred in our country… He is responsible. He is sowing these kinds of divisions that are giving license to the hatemongers." Buttigieg, asked on Fox News whether he feels it's fair to say President Trump "bears some responsibility for the acts of this madman," responded, "Of course this is part of a climate where people who are in the grip of this hateful extremist ideology feel validated and they feel validated from all the way at the top and that is part of the problem."
Warren, without acknowledgment that the Dayton killer was her supporter, blamed Donald Trump yesterday for inspiring the massacres, saying on CNN: "Donald Trump has created plenty of space for hate. He is a racist … He has put in place racist policies and we're seeing the consequences of it."
As the headline of Jim Geraghty's piece at National Review notes, this week has seen much "Shoe-horning Multiple-causation Shootings into Single Cause Narratives."
One of those single-cause narratives is that mass shootings are being caused by Donald Trump, in particular his rhetoric about illegal immigration – which is certainly not the whole story. Distortion and slanting the news this way is problematic because it's not the role of the press to bias our perceptions, and because to begin the real work of understanding causes and addressing them, we need good, objective information.
Here's some: white supremacy is indeed a problem in this country, it is true. No doubt, as the El Paso shooter's demented "manifesto" would seem to indicate, any investigation into the mass shooting epidemic will need to include focus on it, among numerous issues, including the growth of political extremism more broadly.
But another fact is, mass shootings have been occurring in America with grim regularity long before Donald Trump pursued the Presidency. In fact, they have been a nightmarish, and increasing, problem for over 50 years, which means that obviously they are not the result of any single politician. Nor are they all the result of any one extremist ideology. After the Sandy Hook massacre, which occurred during Obama's presidency, I wrote this piece, "After Sandy Hook, are Ideologies More Important Than Children?" which, sadly, remains relevant.
Do we really care about children and innocent Americans whose lives have been destroyed? Do we really care about children who could be, G-d forbid, mass shooting victims in the future? Because if we do, we are going to have to come together and cooperate on solutions. This is not a platitude, but a plea from the heart and soul. This conservative-leaning indie is willing to sit down with liberals when it comes to common sense gun control legislation.
We also need to talk together about beefing up school, workplace and event security; urgent, humane attention to mental illness in our society; dialing down the rage-filled and dehumanizing political rhetoric – on BOTH sides –as well as the dehumanizing effects of technology; violent video games; breakdown of the nuclear family; and misuse of social media. Clearly this is a complicated set of problems.
We need our best minds not consumed with demonizing those who hold opposing political views, but studying the issues in a clear-headed way and committing to work together to find solutions, much as some Democrats, including Senator Booker, did with President Trump on criminal justice reform.
But first we have to stop being selfish and egotistical and put innocent life first.
If our politicians – and this includes President Trump and the Democrats, including Booker and Buttigieg, two cerebral men who ought to know better than to oversimplify the problem – can't be constructive and use their brains, what kind of example are they setting?
To blame the problem of mass shooting – a scourge in this country for the past 50 years – on any one politician is to duck the realities and refuse to use one's common sense. The idea that defeating Trump in 2020 will defeat the scourge of mass shootings is absolute magical thinking, and nonsense.
Consider a brief and partial history of just a few of the highest casualty shooting massacres that have occurred in the U.S.: University of Texas at Austin massacre, August 1966; McDonald's massacre, San Ysidro, CA, July 1984; Edmond, Oklahoma post office massacre, August 1986; Columbine High School, April 1999; Virginia Tech massacre, April 2007; Immigrant services center massacre, Binghamton, NY April 2009; Fort Hood massacre, November 2009; Sandy Hook massacre, December 2012; Century 16 movie theater, Aurora, Co, July 2012; Charleston Church shooting June 2015; San Bernadino massacre, December 2015; Pulse nightclub massacre, June 2016; Las Vegas Route 91 Harvest Music festival massacre, October 2017; First Baptist Church, Sutherland Springs, Texas, November 2017; Marjorie Stoneman Douglas High School massacre, February 2018, Tree of Life massacre in my hometown of Pittsburgh, Pa., October 2018.
Did all, or even most, of these occur while Trump was in office?
Nope.
Actually, many of the highest casualty mass shootings occurred during President Obama's time in office. But I don't recall anyone ever blaming him for them.
Were all perpetrated by maladjusted men, often young, often loners, often underemployed, often gamers, often wedded to some extremist ideology or another?
Yes.
As Josh Greenman of The New York Daily News wrote this week, "It's never just guns. It's never just mental health. It's never just radical ideology. It's never just sad manhood. It's almost always a toxic combination."
Memo to Buttigieg and Booker: You're both smart men. You know that this national nightmare long preceded Donald Trump's election. What a waste of your intellect to stir up partisan rancor at a time like this. We need to apply our intellect to the realities, not to demonizing. Let's work together to fix this. More partisan rancor is absolutely the last thing this country needs.
Scapegoating is not leadership, and it won't get you elected president.
Americans know better.
And you can do better.