Nora Ephron, a writer for all seasons, dead at 71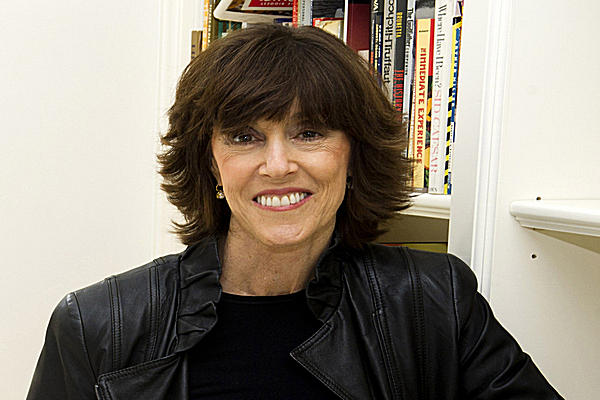 A few thoughts on the death, last week, of screenwriter, journalist, essayist, film director, and playwright Nora Ephron at age 71. Nora Ephron defied the conventional wisdom that you can only do one thing well in life.
Born into a family of writers, write is what she did, but she did not confine herself to one genre–articles, screenplays, plays, books–she excelled in many forms. On top of that, she directed feature films. All her life, she turned life itself–including her own difficulties with romantic relationships–into comedy, and in so doing, she brought joy to millions. Her painful failed marriage to Watergate reporter Carl Bernstein provided the inspiration and material for her book, "Heartburn," a comedic novel that put her on the map (though too many critics describe the book in one-dimensional terms as a skewering of Bernstein, decades after reading it I still recall yes her tough but also her tender portrait of the man who broke her heart, including her loving description of the morning after the birth of their first child).
She advanced her career in the male-dominated professions of journalism (as a New York City freelance journalist as well as a reporter for The New York Post), screenwriting (her biggest credits included "Sleepless in Seattle," "When Harry Met Sally," "Julie & Julia" and the dramatic masterpiece "Silkwood,"), and directing. She was clearly a hard-driver who did not forfeit an ounce of humor or pleasure. Addressing a roomful of well-dressed women attending a Hollywood Awards luncheon she said, "When they write the history of the feminist struggle in America, I always wonder how this lunch will exactly fit in. We are definitely the best-dressed oppressed group." But her ability to be self-deprecating and maintain perspective does not mask the reality that, to have succeeded as she did in changing the landscape of these fields, she had to be tough as gel fingernails (a cliche like 'tough as nails' doesn't cut it when eulogizing a great wit).
RIP Nora, and thanks for the honesty, fun, insight, grace, and most of all, for reminding us that, pretty much whatever life throws us, tough women know how to laugh at life – and at ourselves.
This entry was written by Heather Robinson and posted on June 27, 2012 at 1:17 pm and filed under Blog.