President Obama announces U.S. forces have killed bin Laden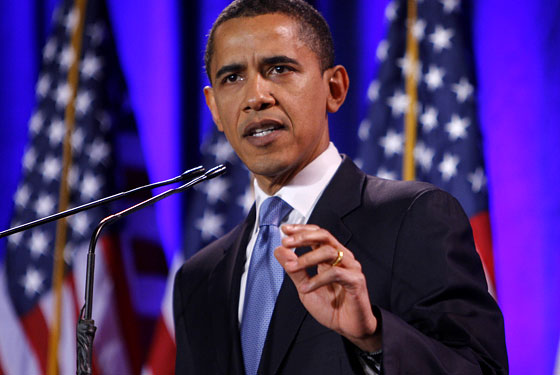 Tonight President Barack Obama announced that Osama bin Laden, the terror mastermind who directed the September 11th massacre of 3,000 U.S. civilians as well as numerous other acts of mass terrorism characterized by their extreme, dramatic, and calculated brutality, has been killed by U.S. forces.
President Obama quoted President George W. Bush, who said the war on al Qaeda is not a war on Islam.
President Bush released a statement, saying he congratulated Obama and the intelligence community: "Tonight America has sent a message. No matter how long it takes, justice will be done."
President Obama's speech tonight included the statements: "The American people did not choose this fight, it came to our shores" and "As a country we will never tolerate our security being threatened or stand idly by when our people have been killed."
This is a positive turn of events, and we should not hesitate to feel gratitude toward our President, as well as toward President Bush–who has repeatedly stated that the events of September 11 and the desire to protect Americans from terrorism drove his presidency–and the entire intelligence community as well as U.S. special forces who carried out this hit. We should not feel any hesitation to be gratified that that "scumbag coward" – to quote a friend of mine from across the pond–is gone.
We should brace ourselves however for retaliatory attacks and be extra-vigilant. It seems likely that perhaps one reason it has taken this long to get bin Laden has been concern that others may be poised to carry out attacks or may have been instructed to do so upon bin Laden's death. It is important to remember that, in the words of General Jack Keane, a commentator tonight on FOX News, "the ideology is not going away" just because of this. "Radical Islam has killed more moderate Muslims than the so-called infidels."
This entry was written by Heather Robinson and posted on May 2, 2011 at 12:24 am and filed under Blog.