Sister of Human Rights Attorney Detained During Week That Iranian Mullahs Kill 12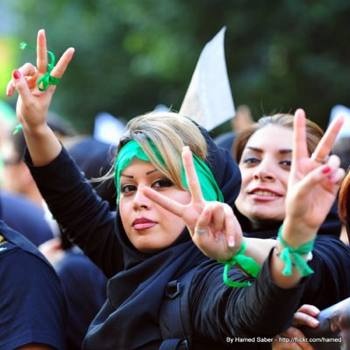 During this week of uprising that left 12 pro-democracy protestors dead in Iran, the sister of Nobel laureate Shirin Ebadi, a human rights attorney and activist, was detained by the Iranian government because of her sister's human rights work, according to Ebadi.
In a statement, the Nobel Prize winning human rights advocate said, ""It's necessary to point out that in the past two months she had been summoned several times to the Intelligence Ministry, who told her to persuade me to give up my human rights activities … She has been arrested solely because of my activities in human rights."
This is frightening news, but alongside the horror is awareness that tens of thousands of people continue to stand up to the mullahs for their freedom. There is often wisdom in refraining from getting involved in other countries' internal affairs, and I do not claim an intimate knowledge of the pro-democracy protestors' agenda. Yet it seems abundantly clear that, in standing up to a power-crazed theocracy hellbent on genocide and terrorism, these protestors are bearing the burden of the civilized world.
This entry was written by Heather Robinson and posted on December 31, 2009 at 3:55 am and filed under Blog.