Champion of Jewish-Muslim Relations Beaten by Thugs in Bangladesh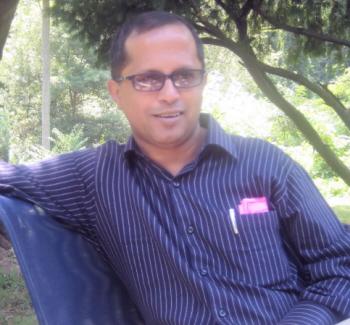 Salah Uddin Shoaib Choudhury, a Bangladeshi journalist who has labored to build bridges between Israel and his country, was beaten this morning in the Dhaka offices of his newspaper, The Weekly Blitz, by thugs he believes to be members of the Bangladeshi government's ruling party, the Awami League.
Choudhury suffered eye, neck, and other injuries. He is presently awaiting medical treatment.
Known to his friends as "Shoaib," Choudhury is a rare and tireless champion of a free press in the Muslim world. An investigative reporter, he has exposed the brainwashing of youngsters into radical Islam in Bangladesh's schools. He is also a champion of good relations between Jews and Muslims. Western media including the Wall Street Journal has in recent weeks expressed hope that the new government in Bangladesh might end harassment of this gutsy journalist.
In 2003, after attempting to travel to Israel, he was arrested, incarcerated for 17 months, and tortured by Bangladesh's government. He was released, largely as a result of pressure from U.S. Congressman Mark Kirk (R-Ill.)
This entry was written by Heather Robinson and posted on February 22, 2009 at 2:32 pm and filed under Blog.