Come Laugh at the New York City Dating Scene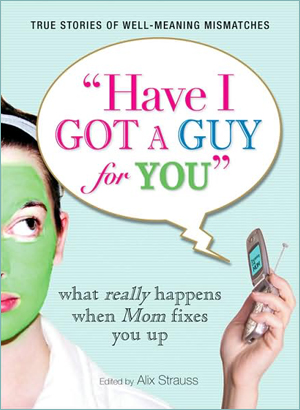 For every woman who's been fixed up once too many with a man who needed fixing, for every man who's ever been fixed up with a woman in need of a psychiatric evaluation, for everyone who needs a laugh: have I got a treat for you! This Sunday July 20, I will join my fellow contributors to "Have I Got a Guy for You," a recently published anthology of bad blind date fix-ups, in reading our comic, real-life stories.
With all the competition and pressure on the New York City dating scene, it's easy to lose perspective. But who wants to go through life tense and unhappy? It's like my colorist, the great Adamar, says: "Stress, self-doubt—these are such a waste, because life is so beautiful." Similarly, the great Walter Monheit: "When you cry, you cry alone, but when I laugh, the whole world laughs with me."
So stop at lemonade stands (all the best people do), eat cake and ice cream, pet nice dogs, and come laugh with us this Sunday evening at 7pm, The Stain Bookstore, 766 Grand St., Brooklyn. If you can't make it to the reading, you can get the book on Amazon. This contributor will be happy to meet you! (And sign one:)
This entry was written by Heather Robinson and posted on July 14, 2008 at 7:25 pm and filed under Blog.